Every fantastic insta-photo needs an awesome instagram caption. This can be funny, short, odd, weird, coo, awesome, even savage. For every photo on instagram there is a story to sell. And it makes a big difference if you are sharing a couples photo, one for friends, group photos, a selfie, landscape, you name it.
Find more cool instagram captions here.
Update: Brand new guide 2019 to instagram captions for copy-and-paste.
This is your overview of the best and coolest instagram captions. You can just copy and paste them below your photo.
If you tag us along, that would be even cooler: @oneweekin
We also wrote a guide to the best quotes for your Instagram Bio.
What will you find in this compilation for Insta captions?
Index  – Jump to your fav:

What is an Instagram Caption?
This is the text you publish below your photo.
This can be short, funny, everything you want. This section, the caption, has a limit of more than 1000 words – that is a lot of space to add some stuff.
Besides the catchy text that we will give you a hand for, you can also tag your friends with "@". When typing @, instagram shows a drop-down list of potential people you can tag. Start typing your buddies name and it will pop up. Tag him or her by clicking on the name.
After the cool caption and tagging, you can include as well so-called hashtags.
For instance: #instagramcaption #funnytext.
Use popular hashtags that describe the photo you are about to share. Why?
This way you will increase your likes.
The more people can find your photos, the more likely it is someone likes it.
Simple as that.
1. Funny Instagram Captions
Let us kick off this list with the funny Instagram captions to lol.
Enjoy at least one sunset per day! – Modern Family
They say don't try this at home…so I went to my friends home!
My bed is a magical place I suddenly remember everything I had to do.
Friday, my second favorite F word.
Wine + dinner = winner
I don't care what people think of me. Mosquitos find me attractive!
Stomach: I will now demonstrate a blue whale's mating call.
If there would be an award for being lazy, I would send someone to pick it up for me.
They say: Do what you love and the money will come to you. Just ordered pizza, now I am waiting…
For me, math class is like watching a foreign movie without subtitles.
Maybe if we tell people the brain is an app, they will start using it.
When nothing goes right, go left.
A cop pulled me over and told me "Papers", so I said "Scissors, I win!" and drove off.
Mom: Why is everything on the floor? Me: Gravity!
Sure, I do marathons. On Netflix.
Did it for the memories – totally worth it!
I followed a diet but it didn't follow me back, so I unfollowed it.
When Jessica Biel becomes pregnant, I hope she names her child "Mo".
Dear sleep: thanks for trying, but you can't beat surfing the net.
I don't think inside the box and I don't think outside the box… I don't even know where the box is.
Do I run? Yes… Out of time, patients and money.
There's no "we" in fries
Lies I tell myself: Just one more cookie. Just one more movie. Just one more minute. Yet…I wouldn't call them lies!
I like hashtags, because they look like waffles.
ETC. End of Thinking Capacity.
Be a cupcake in a world of muffins
I know the voices in my head aren't real….. but sometimes their ideas are just absolutely awesome!
Today is a good day for cake.
Going to bed early. Not going to a party. Not leaving my house. My childhood punishments has become my adult goals.
2. Short captions for Instagram
I don't know what's tighter, our jeans or our friendship.
Be happy, it drives people crazy.
No one will ever be as entertained by us as us.
Chocolate doesn't ask silly questions, chocolate understands – just like best friends!
Another fine day ruined by responsibilities…
I put the "Pro" in procrastinate.
Today is one of those days that even my coffee needs a coffee.
You never know what you have until you have cleaned your house.
Fear is stupid. So are regrets.
"The man who goes alone can start today, but he who travels with another must wait till that other is ready." – Henry David Thoreau
Create your own sunshine.
Life is simple. It's just not easy.
Start somewhere.
If you were looking for a sign, here it is.
Better an Oooops, than a what if.
Life is too short for bad vibes.
The world is changed by your example, not your opinion.
We travel, some of us forever, to seek other places, other lives, other souls.
Remember that happiness is a way of travel – not a destination.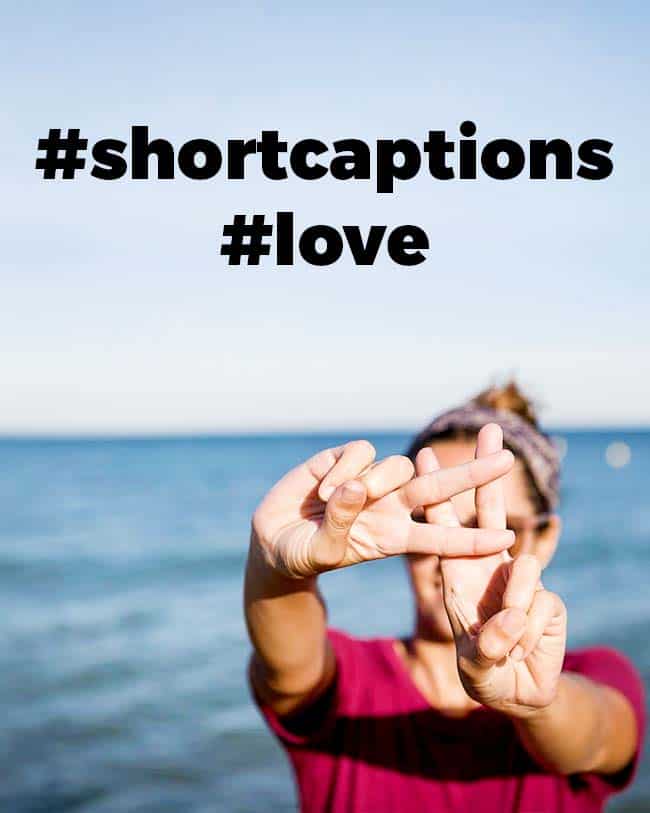 3. Instagram captions lyrics
I'd like to stay here for a while and go wild – Maïa Vidal – Our Place
You may say I'm a dreamer, but I'm not the only one. – John Lennon, Imagine
"Don't criticize what you can't understand." ― Bob Dylan
We are the world, we are the children! – Michael Jackson
"funny how a beautiful song could tell such a sad story" – Sarah Dessen, Lock and Key
Be young, be dope, be proud. – Lana Del Rey, American
"The story of life is quicker than the wink of an eye, the story of love is hello and goodbye…until we meet again"  ― Jimi Hendrix
"Take my hand and we'll make it – I swear"― Jon Bon Jovi, Best of Bon Jovi
I want to be your rhythm – Despacito
"Every little thing is gonna be alright!" – Bob Marley
"All you need is love." ― John Lennon
"I'm a survivor, I'm not gonna give up, I'm not gonna,  stop I'm gonna work harder." – Destiny's Child "Survivor"
"Work it, make it, do it, makes us: harder, better, faster, stronger" – Daft Punk "Harder, Better, Faster"
I don't know where I'm going, but I'm on my way.
All I really need is a passport.
My passport gets me into trouble and out of trouble.
If this politician or the other one wins the election, I am out of here. I don't care about politics actually, I just want to travel.
4. Instagram captions for Travel
When it comes to travel, Instagram a HUGE gold mine.
It is awesome to find inspiration for destinations to travel.
It is wonderful to get inspired to take your own photos.
It is even a handy guide if you want to.
Here is a list of awesome travel quotes you can use to underline your #wanderlust photos:
If traveling was free, you would never see me again.
I got 99 problems, traveling is not one of them.
I need 6 months of vacations twice a year.
Work hard, travel harder.
Great things never came from comfort zones.
People don't take trips, trips take people.
Wander often, wonder always.
I've got a bad case of wanderlust.
We travel not to escape life, but for life not to escape us.
The life you have led doesn't need to be the only life you have.
DO what you love and you will never be late.
Catch flights, not feelings.
"Travel is  fatal to prejudice, bigotry, and narrow mindedness., and many of our people need it sorely on these accounts." – Mark Twain
Another great way to find travel Instagram captions is a simple search for travel quotes.
Read: 101 funny travel quotes
5. Instagram captions for (best) friends
I don't know what's tighter, our jeans or our friendship.
You simply cannot do epic things with boring people
 Friendship is born at that moment when one person says to another: 'What! You too? I thought I was the only one.
No friendship is an accident.
We will be the old ladies causing trouble in the nursing homes
True friendship is never serene. My best friend is the one who brings out the best in me.
The great thing about new friends is that they bring new energy to your soul.
A good friend wants to hear your stories. Your best friends are there to live them with you!
Lots of people want to ride with you in the limo, but what you want is someone who will take the bus with you when the limo breaks down.
Let me tell you about my best friend.
What a legend
Friends are family.
If you know, you know
We'll be friends forever because you already know too much
6. Entrepreneur and Business Instagram Captions
So you want a cool entrepreneur and business caption? There is almost endless quotes we could list here.
Here is our favorite entrepreneur Instagram captions for you to copy and paste under your photo.
Always push yourself.
Push yourself, no one else is going to do it for you.
Do not give up just because it got hard.
If it would be easy, everybody would do it.
Waking up early is so important, it gives you the opportunity to get ahead of everyone else.
Escape the Ordinary.
7. Instagram captions for girls and boys
I don't need a hair stylist, my pillow gives me a new hairstyle every morning.
Life is too short for boring hair.
When people ask me what is more important, food or love, I don't answer because I'm eating.
Stay strong. Make them wonder why you are still smiling.
Never be afraid of what you are going for.
Boys/ Girls are like parking spaces. All the good ones are taken.
If sleep is important, why does school start so early?!
I have never seen elegance go out of style.
You and me, we are like a small gang!
3 Things I learnt in school: Texting without looking, sleeping without getting caught and team-work on tests.
8. Motivational Instagram Captions
Don't stop when you are tired. Stop when you are done!
"Get up, stand up! Don't give up the fight!" – Bob Marley "Get Up Stand Up"
Wish for it. Hope for it. Dream for it. But by all means: DO IT!
Stay positive. Attitude is everything.
Man cannot discover new oceans unless he has the courage to lose sight of the shore.
But if you close your eyes, does it almost feel like nothing's changed at all? – Bastille, Pompeii
Only you can change your life. Nobody else can do it for.
If it would be easy, everybody could do it!
It is hard to fail completely when you are aiming for something big.
If you are always trying to be normal, you will never know how amazing you can be.
Life is short. Do stuff that matters.
Stop worrying about the potholes in the road and enjoy the journey.
Tomorrow is a day that never arrives.
Tomorrow is a lovely excuse, isn't it?!
When you tell me "I can't", all I hear is blah blah.
I feel like making dreams come true.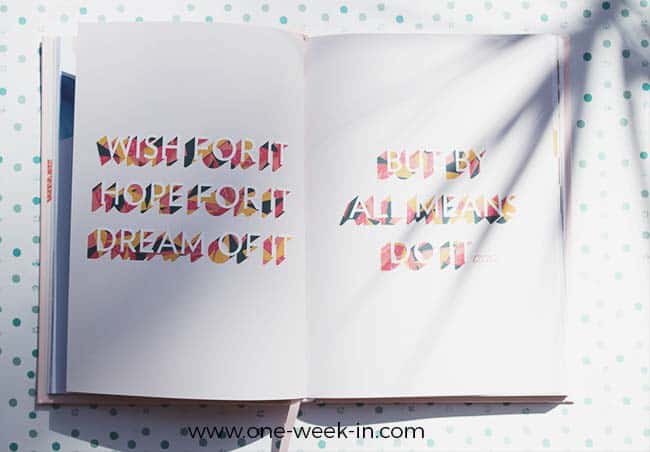 9. Instagram Captions for Success
Success and being successful never comes easy. Here's a few inspirational quotations you can use.
Adapt them to your own style. You can also copy-and-paste:
Success is a long road.
Success is standing up one more time than you got knocked over.
You only fail when you stop trying.
Rome was not built in one day.
Decide. Commit. Succeed.
It does not matter how slowly you go as long as you do not stop.
– Confucius
Risking is better than regretting.
Be a good person. But don't waste time trying to prove it.
#success
What is success?
Liking yourself is a rebellios act.
I never lose. I win or I learn.
Life does notget easier. You just get stronger.
One day you will thank yourself for not giving up.
Tomorrow will never come. Do It. Now.
10. Instagram captions for couples
Love is in the air. Couples always love to share their love on Instagram – although it's more important to share it in person, obviously.
Yet, the #couplestravel movement is huge and there is a lot of romantic Instagram captions for travel.
Here are some ideas for you:
Love is friendship set on fire. In a good way…
You take me out of my comfort zone without making it uncomfortable.
Romance is the glamour which turns the dust of everyday life into a golden haze.
I am a romantic fool, no doubt about that.
You make me happy in a way no one else can.
You are not only my partner, but you are also my best friend, my partner in crime…
I want you today, tomorrow, next week, next year and for the rest of my life.
Only with you, it's special.
You're the avocado to my toast. And I love Avocados!
If someone cares about you, you won't ever have to wonder how they feel, they'll constantly remind you.
I love you more than chocolate.
When you look at me, when you think of me, I am in paradise.
The world is a book. Wanna read it together?
My favorite part of the day is going to bed with you and to wake up next to you.
I still remember our first kiss.
I love you more than yesterday and less than tomorrow.
Your flaws are perfect for the heart that's meant to love you.
Together is my favorite place!
A beautiful woman delights the eye; a wise woman, the understanding; a pure one, the soul.
With you, it's twice the fun and half the trouble.
There is only one happiness in this life, to love and be loved.
I want to be with you til my last page.
I think you are suffering from a lack of vitamin me.
My best love was chocolate. Then you came around.
You are my today. And all of my tomorrows.
"I love you. You annoy me more than I ever thought possible, but… I want to spend every irritating minute with you."
– Scrubs
Another way to find more quotes is by keeping an eye on romantic songs.
11. Best friend captions to put under your picture
Your photo with your best friends deserves a great caption. Do not settle for anything less. Here's our ideas:
There is nothing better than a good friend, except for a good friend with chocolate.
Friends buy you food. Best friends eat your food.
Friends make this world beautiful.
Friends don't let you do stupid things…alone!
All you need is someone that joins in on your weirdness.
Normal? Normal is only the people you do not know well enough.
Friendship is essentially a partnership.
In my friends, I find my second half.
Best Friends. They know how crazy you are, yet they are okay to be with you in public.
True friends never apart. Maybe in distance, but never in heart.
Hard times will always reveal true friends.
Making new friends should not mean to lose old ones.
Friends are the most important ingredients to the recipe of life.
Friends are the family we chose.
Studying means 10% reading and 90% complaining to your friends that you have to study.
The greatest medicine is a true friend.
Friendship: When a friend calls you in the middle of the night to tell you "Get ready, I will pick you up in 30 minutes!", and you only reply "done!"
You and I are really more than friends. We're like a really small gang.
12. Instagram Captions about Food & Drinks
But first, Coffee.
Brunch is the best way to start any day, basically.
Breakfast, lunch, dinner…really don't care, as long as I can eat.
I love food.
Despressito.
I am sorry for the things I said when I was hungry.
I am hungry. Talk to me in 30 minutes.
You can pretty much ask me anything from me after a delicious me.
13. Captions for a friends group photo
From your BFF to your whole group.
#friendship
Friends are like stars. You may not see them all the time, but they are for sure there.
Do you wanna be my friend?!
Adventure is always ahead!
Alone we can do so little. Together we can do so much.
Being part of this group is so much fun, I love it.
Best group of buddies ever!
When the teacher says "group", I automatically look over to my best friend.
You cannot EPIC shit with basic people.
Do it for the after selfie.
But first…let me take a selfie!
With my friend it never gets boring.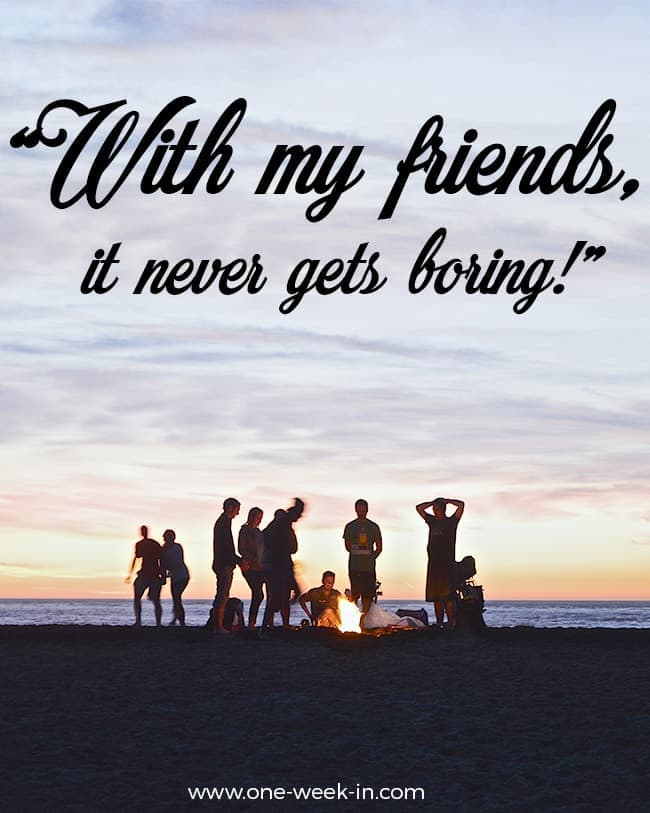 14. Party Instagram Captions
Time to party!
Everybody loves a good party photo, and for your sure you want to post a few on your insta feed. Here's a few party instagram captions for your inspiration – and to copy and paste.
Life is a big party.
If I would not drink, how do my friends know I love them at 2am?
Alcohol. Because legendary stories never start with someone eating a salad.
All I want to hear is UTZ UTZ UTZ.
The night is not just there to sleep.
We can sleep when we are dead.
I wish some nights lasted forever.
The best night in Prague, I cannot remember.
Hangovers are temporary. But Drunk Stories are forever.
Trust me, you can dance.
Let the evening beGIN.
It's 5 o'clock somewhere.
Rosé all day.
Let's get weird.
Sure I can party all night long.
I drink to make other people interesting.
Live for today, plan for tomorrow, party tonight.
If there is no party, create one.
15. Caption for Instagram selfie with friends
Selfie quotes? It's selfie time always somewhere, right?!
So, here is a list of captions you can use for your selfies with friends. These are our favorite Instagram captions for selfies.
duckface.
Classic.
Not everyone likes us. But not everyone matters.
Believe in your #selfie
Be yourself, there's no one better.
Eyes are never quiet
Create your own happiness.
Flowers grow back even when they are stepped on.
Good times and tan lines.
Smile big, laugh often.
Catch flights, not feelings.
Life is better when you're laughing.
If I send you ugly selfies, our friendship is real.
A selfie a day keeps the doctor away!
Self-love is the best love.
It's selfie o'clock
It is selfie-time somewhere!
Crazy hair, don't care.
I did NOT wake up like this.
Coffee and confidence and camera.
Take a ride on my energy.
16. Sassy Instagram captions
As a bit of an extra, we added a bunch of sassy Instagram captions. I hope they will come in handy when the moment is right.
Let us have a look at what we got:
Some people just need high-five. In the face. With a chair!
Life is a bitch. Learn how to fuck it.
I liked it so it's mine!
I hope Karma slaps you in the face…before I do it!
Don't stand to close to the heater, babe. Plastic melts.
I wish common sense was more common.
It is not an attitude. It is the way I am.
I love sarcasm. It is like punching someone in the face with words.
You are a limited Edition. Like me, just different.
Of course, I talk to myself. Sometimes I need an experts opinion.
Rule #1: Never be number two!
Be savage, not average
Average is boring.
Don't be average be savage.
I am sassy and I know it!
The awkward moment when someone ask you "what's wrong?" – and they are the problem.
17. Questions for your Instagram Quote
Time to interact with your followers. Ask them some cool questions.
What day is it?
Who is up for traveling Europe?
Do you like this dress?
Express in 3 emojis: How do you feel today?
What is your super power?
3 things you have learnt this year? Go, leave a comment below.
If you had the time machine, where would you go?
What is your favorite movie?
In what film would you like to live forever?
What would be your life soundtrack?
Who is up for adventure?
What is your favorite color?
What is the best gift you ever received?
Who is your favorite person? Tag her/ him.
How to do you reward yourself after a long day?
Beach or Mountain?
18. Instagram Captions for photos with Pets
A house is not a home if there is no pet.
I like dogs. And I like Cats.
Never underestimate the power of sloppy kisses and a wet nose on a bad day.
My dog loves me.
My cat loves me.
The world would be a better place if everybody had the ability to love as uncondicionally as a dog.
My cat thinks she's the queen of the house. She's kinda right.
Pets are like music. It's foolish to explain their worth to those who don't appreciate them.
What are the coolest pet names in the world?
At least you love me – I tell my dog everyday.
I hope I will find a boyfriend who will be as excited as my dog to see me.
If you don't talk to your pet in your special pet-voice, do you really have a pet?!
My pet deserves the best. That's why I am here.
Dogs do not try to find out why.
My dog is always happy.
19. Instagram Captions for Christmas
I am coming home for christmas.
May your Christmas be perfectly imperfect and filled with love. Because nothing else really matters, merry Christmas Eve all
One of the most glorious messes in the world, is the mess created in the living room on christmas day.  Do not clean up too quickly.
Christmas is the spirit of giving without a thought of getting.
Fat. I got FAT for christmas.
The best present on christmas day is being with the loved ones.
Christmas is about the people you spent it with,
Happy Christmas.
Every day should be christmas.
20. Instagram Captions for Winter
Winter is the magical time of the year.
Winter is not cold. It's your clothing that's bad.
I love winter.
Baby, it's cold outside. Let's stay in.
I love the romantic feeling of a snowy winter day.
When it snows you have two choices: Shovel or make snow angels.
Winter is coming.
Kindess is like snow. It beautifies everything it covers.
I am sorry for the things I said when it was winter.
The weather outside is so frightful but the wine is so delightful.
My favorite acitivty in winter is going back inside.. . where its warm
Dear November. I am just using you to get to December.
Winter wonderland.
One kind word can warm three months of winter.
Sweaters are blankets you can wear to work.
21. Instagram Captions for Summer
Prefering the warmer months? Oh yes, please.
Summer is my favorite time of the year.
I am a summer girl.
I am a summer boy.
Smell the sea and see the sky.
Summer forever, please.
Why is the summer always so short?
That summer feeling…
It's always summer somewhere in the world.
I am never getting tired of blue skys and summer vibes.
Summer vibes.
You can never have too much beach.
Best Summer ever.
Some of my best memories are made in flip flops.
I wish I could wear Flip Flops to work.
Toes in the sand, and a cocktail in the hand.
Summer is a state of mind.
21. Instagram Captions for your Beach Time
Who doesn't love a beautiful beach? And of course you want to share your beach moments with your friends that could not join you.
So, here you go, a bunch of fun, sassy, and cool beach quotes.
Life is better at the beach.
Life is a BEACH.
Palm Trees are my favorite trees.
Life is better in a Bikini.
The life I deserve.
When I can choose Coconuts or Cocktails, I always choose two Coconuts.
Dance with the waves.
Move with the sea.
Let the rythm of the water set your soul free.
The beach is my happy place.
Catch me by the sea.
Sea for yourself.
I need Vitamin SEA.
We all know that person who stays only at beaches.
White beaches, yellow beaches, pink beaches, I don't care as long as it is a beach.
A cloudy day at the beach is better than a cloudy day at the office.
Dream higher than the sky, and deeper than the ocean.
I would rather take my bicycle to the beach, than my mercedes to the office.
My status: Salty hair, sandy feet and sunkissed skin.
Take me to the Ocean.
The ocean is calling me.
B.E.A.C.H. – Best Escape Anyone Can Have.
You can shake the sand from your shoes, but it never leaves your soul.
I love that feeling of sandy feet.
My perfect dress for the day: My Bikini!
A good day at the beach, ends with a sunkissed nose.
Enjoy the waves.
I will stay here, there's still waves coming.
In need of SEAhabilitation.
I am happiest where the waves crash and the palms sway.
22. Fitness Instagram Captions
Goal weight: Sexy, Strong and Savage
Be a bad ass – with a good ass.
You don't have to be extreme; just consistent.
I don't want to look skinny. I want to look like I could kick your ass.
Body type: Works out but definitely says yes to tacos.
Health is not about the weight you lose, but about the life you gain.
Of course I struggle. I just don't quit.
I work out because it is good for me. Also I like to eat a lot.
Believe you can, and you are half way there.
You are much stronger than you think.
Notice: You can start over each morning.
Results do not come over night.
Being strong is not just about lifting.
I am working on a new ME.
Everyone must chose one of the two things: The pain of discipline or the pain of regret.
We don't grow when things are easy. We grow when we face challenges.
Eat less sugar. You are sweet enough already.
I do not need to prove anything to anyone. I am doing this for me.
I am my biggest critic.
Where is this kitchen everybody says makes Abs?
Remember: quotes won't work unless you do.
Remember: You cannot just read about muscles. You have to put in the work!
Every day is a good day to work out.
Kick start your day.
I am working on myself, by myself, for myself.
Nothing works unless you do.
When life gives you lemon, you ask for something with more protein.
Do not be too much of someone who can't get enough of you.
Be stronger than your excuses!
Decide. Commit. Succeed.
23. Inspirational Quotes to Copy and Paste
You have made it all the way to the inspirational quotes.
"I started the site when I was 19. I didn't know much about business back then"
– Mark Zuckerberg, CEO of Facebook
"Life is 10% what happens to you and 90% how you react to it. Charles"
– R. Swindoll
It always seems impossible until it is done.
– Nelson Mandela
Sum it up: Instagram Quotes for you
This list is hopefully super handy for you.
While the options seem to be endless, make sure you get inspired.
Try to find your own voice, always.
It is your own photo you share, so go for something you love and maybe something you created on your own.
Remember, here's our guide to the best quotes for your Instagram Bio.
More info
Find more Instagram captions here and funny ones here.
Read the absolute most funny travel quotes here.
Find all my favorite travel songs here.
Over to you
I would love to make this list of fun quotes really complete.
If you have your own ones, please share them in the comment or tag us along on Instagram @oneweekin
pin it for later